Bad Aptitude
is the first episode from Season 2.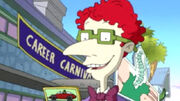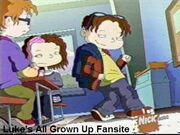 Tommy and the gang take an aptitude test to get a clue as to what they want to be when they grow up. After Tommy's film does badly at the showing in the Java Lava he decides to give up his dream of filmmaking and because a business man like the aptitude test told him. Chuckie's a dare devil. Lil's a wedding planner. Phil's a male model. Dil's a public speaker. Kimi's a film critic. Everyone's career plans do not turn out according to plan but Tommy is becoming quite successful in being a business man with the school's business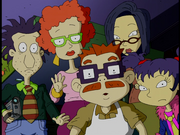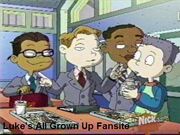 group BLEK. But all becomes clear during Tommy's marketing scheme of Lightning Chuck where Tommy takes his camcorder back and leaves the BLEK club. Tommy turns Phil into a cool gangsta.
Ad blocker interference detected!
Wikia is a free-to-use site that makes money from advertising. We have a modified experience for viewers using ad blockers

Wikia is not accessible if you've made further modifications. Remove the custom ad blocker rule(s) and the page will load as expected.