River Rats is the eighth episode from Season 1. It aired on December 13, 2003.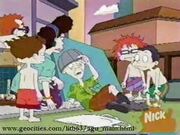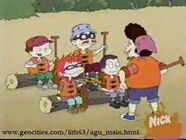 Betty and Chas take Tommy, Chuckie, and Phil white-water rafting. It is discovered that Tommy is not the big brave hero that everyone thinks he is as he has fear of water, but he confronts his fear when he saves Phil from drowning.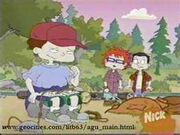 Absent

Dil Pickles
Kimi Finster
Lil DeVille
Angelica Pickles 
Susie Carmichael
Ad blocker interference detected!
Wikia is a free-to-use site that makes money from advertising. We have a modified experience for viewers using ad blockers

Wikia is not accessible if you've made further modifications. Remove the custom ad blocker rule(s) and the page will load as expected.